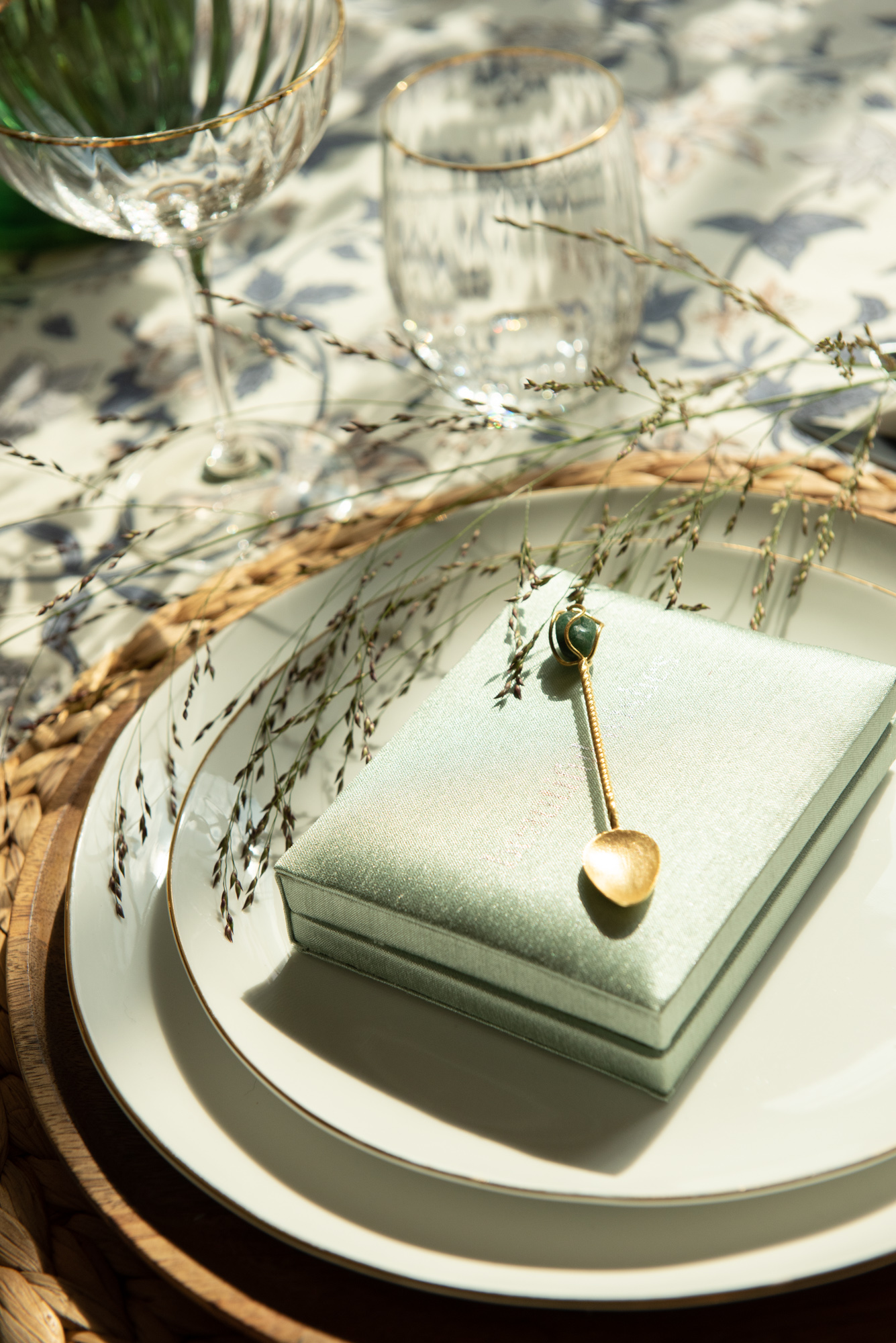 FIEN Wish gifts, Wish spoon set, 2 Aventurijn lepeltjes in een unieke Wish box
€59,95
Special gift!
Set van 2 handgemaakte Wish spoons met avonturijn stenen in een Wish box met een prachtige wenskaart.
Uniek ontworpen handgemaakte Wish spoons, met echte 'natural stones'. Maak er jouw moment van of geef een prachtig cadeau om iedere dag van te genieten! Hoe bijzonder is het om deze Wish box en Wish spoons als een geboortecadeau of vriendschapscadeau te geven met een persoonlijke wens die je altijd kan koesteren.
Aventurijn werkt kalmerend en beschermend en bevordert een gevoel van welzijn. Deze prachtige steen trekt voorspoed en geluk aan en motiveert je om je dromen waar te maken. Aventurijn stimuleert tolerantie, geduld, enthousiasme, inlevingsvermogen, individualiteit en het bedenken van ideeën.
Note: because of the natural stones, the spoons are not dishwasher safe.
Op voorraad
Extra informatie
| | |
| --- | --- |
| Material | Natural Gemstone |
| Color | Gold, Green |
| Moment & wish | Birthday, Geboorte, Happiness, Koffiemoment, Theemoment, Verjaardag |